If you're looking for photo ID card services or related identification card supplies, we have a solution to meet your every ID card need. Whether your company or organization is large or small, we can work with you to select the right product to answer any specialized requirement.


With the need to have a flexible identification program, we can adapt our products and our services to match the inevitable changes that today's business environment creates. And we can customize our identification card supplies to your group's identity by imprinting your organization's logo or other design.

By following the links to the left, you will see a sampling of the more popular products in each category. If you do not see exactly what you need, please call us; we'll be happy to work with you to satisfy your unique situation.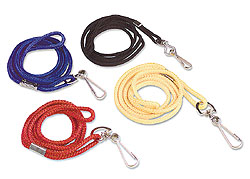 We believe you will be pleased with our prices and our value. Once you are ready to order, we can provide fast delivery to initiate, upgrade or maintain your identification program.
Let us know how we can help solve your identification challenge.